Accessories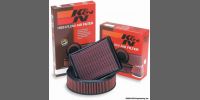 K&N Air Filter K&N's replacement air filters are designed to increase horsepower and acceleration while providing excellent filtration. We make over 1,200 different replacement air filters for virtually every vehicle on the road. These filters are washable and reusable and are custom designed to fit into your existing factory air box. Their drop-in design means adding performance is simple. With most vehicles you simply remove the disposable air filter and replace it with a K&N. See applicable instruction sheet for details. Our stock replacement air filters for street vehicles are covered by our famous K&N Million-Mile Limited Warranty™ and will be THE LAST AIR FILTER YOUR VEHICLE WILL EVER NEED.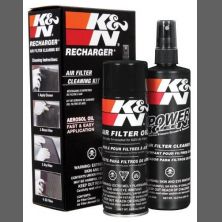 K&N AIR FILTER RECHARGE KIT CLEANER & OIL KN 99-5000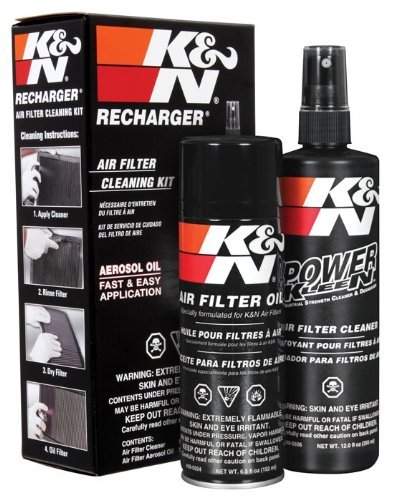 K&N Recharger Kit 99-5000 is designed to service your K&N oiled cotton air filter when it gets dirty. The kit comes with K&N Power Kleen air filter cleaner and K&N air filter oil. The 99-5000 Recharger Kit will restore air flow efficiency and will bring your air filter to like new condition. K&N Power Kleen works to dissolve the dirt build up and old filter oil, then it can be washed away with water. K&N air filter oil is included so that you can re-oil your air filter after cleaning. This Recharger Kit comes with a 6.5 ounce aerosol can of oil and a 12 ounce bottle of K&N Power Kleen air filter cleaner.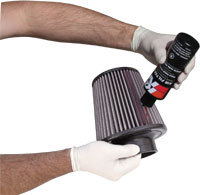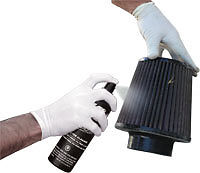 Part 99-5000 Product Specifications
Product Style: Accessories
Color: Red
Weight: 1.7 lb (0.8 kg)
Product Box Length: 4.56 in (116 mm)
Product Box Width: 2.44 in (62 mm)

Product Box Height: 8.81 in (224 mm)