Accessories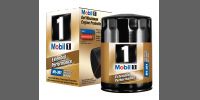 Mobil 1 EP Oil Filter Mobil 1 Extended Performance Oil Filters •Provide long-life performance for today's longer oil drain intervals •Remove more contaminants than conventional filters using an advanced synthetic fiber blend filter media •Hold and remove three times the dirt versus the leading economy filter brand* •Reduces resistance to oil flow while improving filter efficiency •Withstands up to nine times the normal system operating pressure*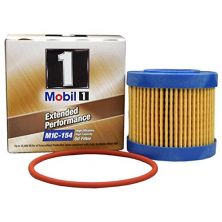 MOBIL 1 EP Oil Filter M1C-154
Mobil 1™ Extended Performance Oil Filters
Long-life performance oil filter for long oil drain intervals
Mobil 1 Extended Performance Oil Filters offer the ultimate protection for your engine – especially when used with Mobil 1™ fully synthetic motor oil. In fact, Mobil 1 oil filters provide up to 15,000 miles of guaranteed protection when used with synthetic motor oil.
Our advanced performance oil filters use synthetic fibers, which leave your vehicle with cleaner oil and an engine that performs better and lasts longer. For a full list of our Mobil 1 Extended Performance Oil Filters, see below.
We stand behind our products. Read the Mobil 1 Extended Performance oil filter limited warranty.
Find the right filter
Use the product selector for oil and filter recommendations for your car or truck. Filter recommendations appear to the right of your oil results.
http://www.showmetheparts.com/mobil/