Accessories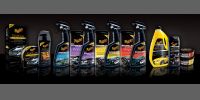 MEGUIAR'S Protect your ride! Follow us to lock in the perfect shine!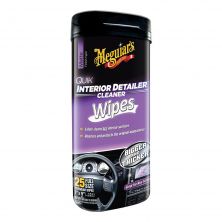 Meguiar's G13600 Quik Interior Detailer Wipes (25 wipes)
QUIK INTERIOR DETAILER WIPES
Quickly and safely clean interior plastics, vinyl, leather, audio/video equipment and more!
Fast interior touch-ups are now simple and easy. Use daily to maintain a clean appearance and every time you wash or Quik Detail your paint for that complete just detailed look. Quik Interior Detailer leaves a natural appearance and a fresh fragrance with every use.
G13600 | 25 Wipes