Accessories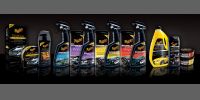 MEGUIAR'S Protect your ride! Follow us to lock in the perfect shine!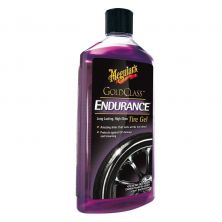 Meguiar's G7516 Endurance Tire Gel - 16 oz./ 473ML
ENDURANCE TYRE GEL (HIGH GLOSS)
A clean car will never be complete unless your tyres have a finish to match. Tyre shine goes hand in hand when cleaning the car so match your tyres with the sparkling paintwork. Unlike most cheap silicone sprays, Meguiar's 'New Formula' Endurance High Gloss Tyre Gel formula will give the longest lasting and shiniest finish of all our tyre protectants.A concentrated gel that delivers a rich, dark, high gloss shine to the tyres that lasts for weeks, not days. Featuring an adjustable gloss level with virtually no sling or spin off, Endurance High Gloss Tyre Gel also protects against UV damage and tyre browning.
G7516 | 473mL