Automotive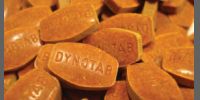 Dyno-Tab Additives DYNO-TAB® products are backed by scientific data and will lengthen the life of your engine. The DYNO-TAB® chemistry has been sold for over 20 years in various markets with outstanding results worldwide. DYNO-TAB® (tablet format) has been available for over 12 years. It will not harm catalytic converters or oxygen sensors.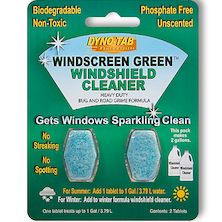 Dyno-tab Windshield Cleaning Tablets 2-Tab Card 82641
Description
This convenient, easy-to-store 2 tablet card makes 2 gallons of windshield cleaning solution. Terrific in cutting road dirt, tree sap, insect splatter and bird droppings. Add one directly to your windshield washer reservoir or pre mix in a refillable container and use when needed. Summer or winter use. Will not harm plastic, rubber, metal or painted surfaces.
Phosphate free
Non-toxic
Biodegradable
Fragrance free
Contains 2 tablets
Each tablet makes 1 gallon (3.79 liters)
Made in USA