Automotive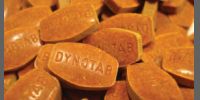 Dyno-Tab Additives DYNO-TAB® products are backed by scientific data and will lengthen the life of your engine. The DYNO-TAB® chemistry has been sold for over 20 years in various markets with outstanding results worldwide. DYNO-TAB® (tablet format) has been available for over 12 years. It will not harm catalytic converters or oxygen sensors.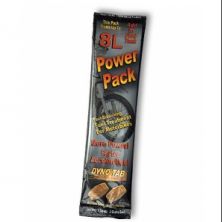 DYNO-TAB 8L Power Pack - for Motorbikes octane booster 45438
Description
The little tablet with the big boost! This fast dissolving octane booster is designed for smaller displacement motorbikes and scooters. Get more power and faster acceleration with each tankful. Just drop it in your fuel tank for improved performance. Each packet treats eight liters.
Contains 2 .2 gram tablets
Each tablet treats up to 4 liters
Made in USA