Product Feature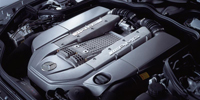 Product Feature These products offer the highest quality available on the market today and in the widest variety of viscosity.
Mobil 1 ESP X1 0W-30 1-Quart 0.946 Liter MB-Approval 229.52 BMW Longlife-04
Mobil 1™ ESP Formula 0w-30
Designed specifically for diesel cars with particulate filters
Mobil 1 ESP Formula advanced full synthetic motor oils are made with a proprietary blend of leading edge components.
Mobil 1 ESP Formula oils help prolong the life and maintain the efficiency of emission systems in both diesel and gasoline powered automobiles. They are formulated to be fully compatible with passenger car diesels that have the latest Diesel Particulate Filters (DPFs) and Gasoline Catalytic Converters (CATs). Mobil 1 ESP oils help deliver outstanding performance and protection.
Please reference our Mobil 1™ Product Guide for a quick look at specifications including zinc and phosphorus, as well as manufacturer approvals for Mobil 1 motor oils.
We stand behind our products. Read our Mobil 1 limited warranty.
Features and benefits
Low ash content
Helps reduce ash buildup in Diesel Particulate Filters (DPFs)
Low sulfur and phosphorous content
Helps reduce poisoning of Gasoline Catalytic Converters (CATs)
Active cleaning agents
Help reduce deposits and sludge buildup to enable long and clean engine life
Outstanding thermal and oxidation stability
Helps reduce oil aging, allowing extended drain interval protection
Excellent low-temperature capabilities
Offer quick cold-weather starting and ultra-fast protection
Help extend engine life
Specifications and approvals
Mobil 1 ESP X1 0W-30 motor oil meets or exceeds the requirements of:
ACEA C2, C3
Mobil 1 ESP X1 0W-30 has the following builder approvals:
BMW Longlife-04
MB-Approval 229.31
MB-Approval 229.51
MB-Approval 229.52
Technical details
| | |
| --- | --- |
| Viscosity, ASTM D 445 | |
| cSt @ 40ºC | 65.0 |
| cSt @ 100ºC | 12.0 |
| Sulfated Ash, wt%, ASTM D 874 | 0.8 |
| Phosphorous | 0.08 |
| Density @ 15ºC kg/l, ASTM D 4052 | 0.847 |
| Total Base Number (TBN) ASTM D 2896 | 7.6 |
| MRV at -30ºC | 24,800 |
| Viscosity Index | 180 |
| HTHS Viscosity, mPa•s @ 150ºC, ASTM D 4683 | 3.5 |
More info Please visit mobil 1 usa site.
http://www.mobil.com/USA-English/Lubes/PDS/NAXXENPVLMOMobil_1_ESP_X1_0W-30.aspx